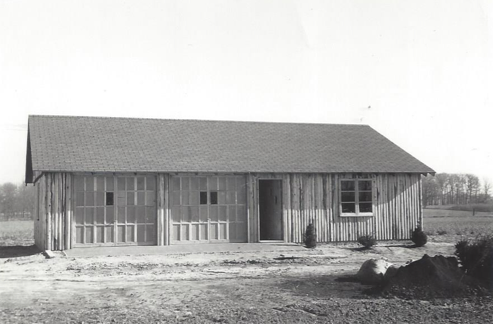 We are a family-owned business that was founded on values that go deeper than simply benefiting our family. We strive to extend the core of our values not only to our clients and in our work, but also to our community.
Smith's Nursery and Landscaping has some exciting news! We are beginning the transition of ownership to the fourth generation of the Smith Family. Our son, Eric Smith, great grandson of founder Cliff Smith, Sr. and grandson of Cliff Smith, Jr., is taking over the reins of the family business. Under Eric's leadership, Smith's Nursery will continue the tradition of exceptional service in landscaping and lawn care that you have come to expect over the past 67 years.
Eric has been with us for 15 years and has been a vital part of our growth during that time. Eric has helped expand the services that we offer, the first addition was hardscaping services; including brick patios, walks, retaining walls, and water features.
Additionally, we now offer Structural Spray, Pest Management, Aquatic Pond Treatment Services, and we are excited to announce the addition of our Irrigation Department!
It has been rewarding to watch our son help grow the business. We are very excited for the future of Smith's Nursery and Landscaping as Eric takes the helm of the business that his great grandfather founded!
Small businesses don't last this long without the continued support from wonderful customers like you. Thank you! It has been a pleasure working with you all these years; we couldn't do it without you and look forward to serving you in the future.
Chuck and Jan Smith
Smith's Nursery & Landscaping Service, Inc.
Growing since 1948